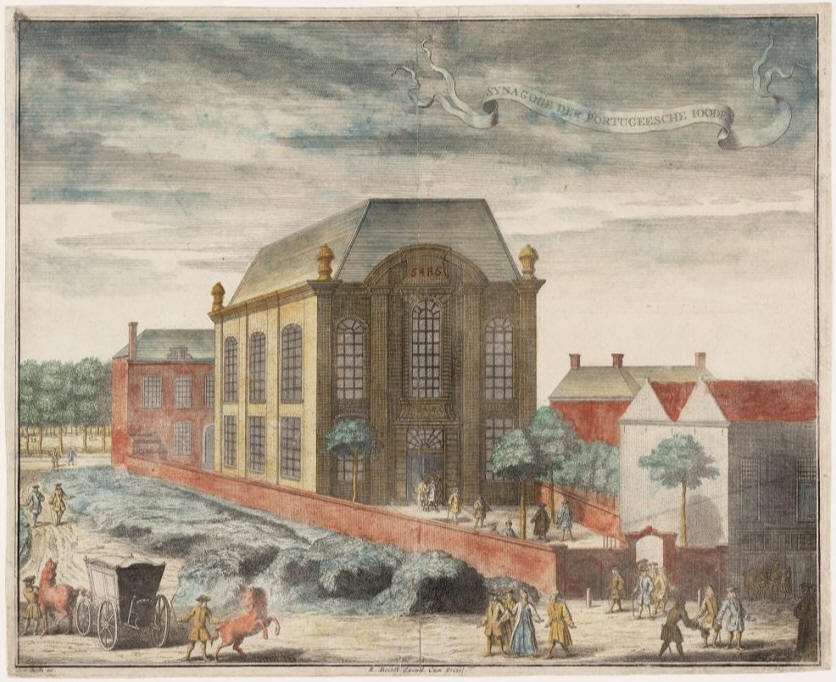 The Den Haag Portuguese Synagogue with the consecration date of 5485
The 1729 image above is by Jan Caspar Philips (1690–1775) a German engraver who settled in Amsterdam, and may be found in the collection of the Den Haag Jewish Historical Museum. It was purchased with the support of the Prince Bernhard Cultuurfonds. The above image is of the Honen Dal synagogue, located on the Princessegracht.
The Beth Jacob congregation operated from the house of Jacob Israel Pereira #1765 until he died in 1707, and then consecrated a synagogue on the Korte Voorhout in 1707. The two congregations joined together in 1743 under the name Honen Dal.
In 5467 (1707) Isaac Louzada #50 appeared in a Terra Santa donors' list of the Den Haag Beth Jacob congregation and his son Solomon appears also in 1720 (ref 353).