Massiah Lousada link in Barbados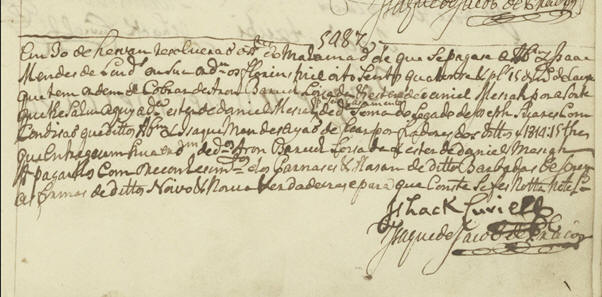 On 2 May 2017 Ton Tielen

advised that he

found this document the archives of the Portuguese Jewish Community in Amsterdam inv.nr. 875. It concerns an inheritance from Joseph Suares, part of which goes to Aron Baruch Loisada (Louzada) and Ester de Daniel Mesiah who live on Barbados. This raises interesting questions as to how the Suares link came about, but it also clearly shows who was the wife of Aaron #714. The location is https://archief.amsterdam/inventarissen/inventaris/334.nl.html#KLAC0128500002

.